The Southern African Solar Thermal Training and Demonstration Initiative
Soltrain is a regional initiative aimed at capacity building and the demonstration of solar thermal systems in the SADC region founded in 2009. It is funded by the Austrian Development Agency (ADA) and co-funded by the OPEC Fund for International Development (OFID). Participating countries include: South Africa, Lesotho, Mozambique, Namibia, Botswana and Zimbabwe. CRSES is one of two South African partner institutions, along with the South African National Energy Development Institute (SANEDI).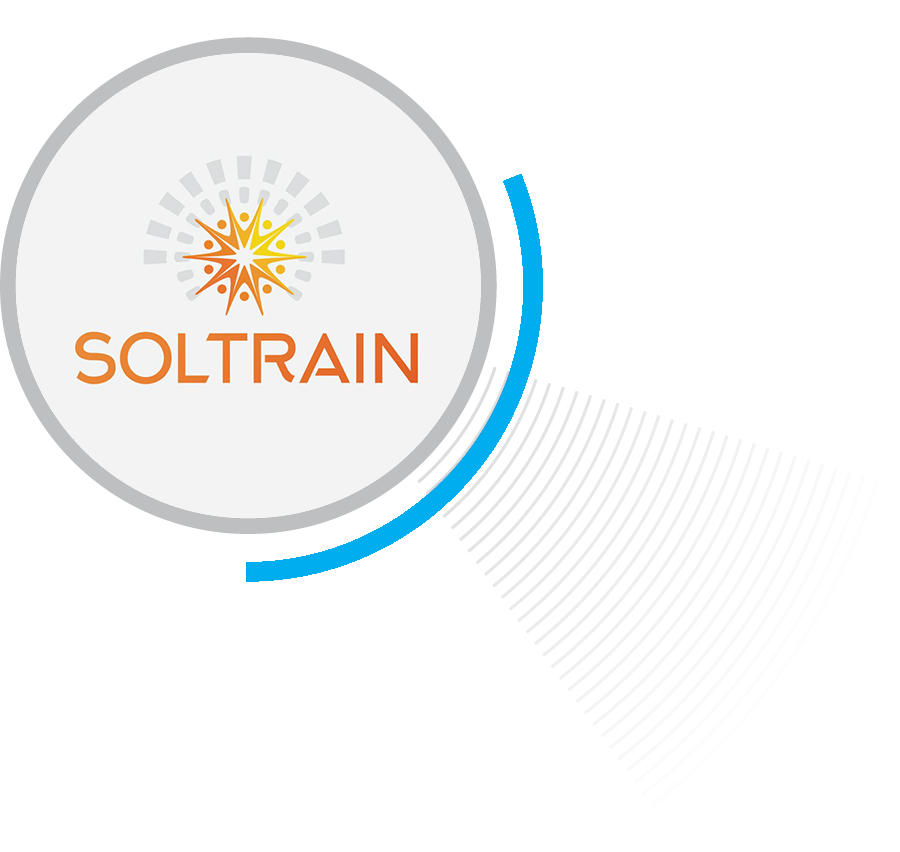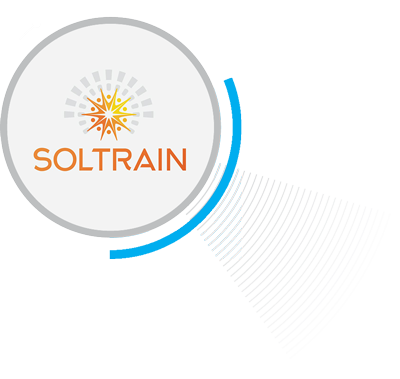 The challenge
The SADC region faces a huge power deficit due to lack of adequate investment in the energy sector. Over 80% of electricity in the region is generated from coal, therefore a disruption to power supplies is a major threat to economic growth.
A considerable share (40 – 50%) of electricity used in the residential sector is for hot water preparation. Solar water heaters can reduce the electricity demand and thus lower the environmental effects (CO2 emissions) caused by fossil fuel. The largest consumer of energy in South Africa is the industrial sector, accounting for 37.3% of the energy consumption.
66%
of industrial energy use is thermal energy for process heating, primarily supplied by fossil fuels.
The solution
Soltrain promote solar thermal energy in southern Africa through a number of initiatives:
Supporting political stakeholders with the implementation of the solar thermal roadmaps.
Increasing technical skills by carrying out training courses.
Raising awareness on the potential of solar thermal technologies.
Strengthening institutional structures, which can offer expert advice, training and technical support to the local industry and politicians.
Demonstrating that solar thermal technology works by supporting the design, installation and quality check of solar thermal demonstration systems. Both smaller and larger demonstration plants have been set up in social institutions and small and medium enterprises, at which they contribute to water heating, cooling, and the generation of process heat.
Since its inception, SOLTRAIN has carried out:
39 stakeholder workshops with 1,218 participants took place in the partner countries to inform stakeholders from policy, administration, industry, education and science as well as the financing sector about the potential of solar thermal technologies.
111 technical training courses for university staff, vocational training centres and industry were carried out with a total of 3002 participants.
326 solar thermal systems installations, which demonstrate the potential of solar thermal solutions in the residential, social and industrial sectors to reduce electricity demand and costs as well as CO2 emissions.
Results
The table below shows the calculated annual solar yield and corresponding savings as well as avoided CO2 emissions of all demonstration systems.*
| Country | Total Collector Area (m2) | Number of Systems | Solar Yield [MWh/a] | Electricity Savings [MWh/a] | Avoided Electricity Cost [ZAR] | CO2 Reduction [tCO2/a] |
| --- | --- | --- | --- | --- | --- | --- |
| Mozambique | 57.4 | 6 | 50.2 | 55.2 | 141 278 | 17 |
| Namibia | 512 | 123 | 465.5 | 512.1 | 1 309 594 | 160 |
| South Africa | 3286 | 121 | 2346.3 | 2581.0 | 6 600 766 | 814 |
| Zimbabwe | 468 | 49 | 395.8 | 435.4 | 1 113 593 | 135 |
| Lesotho | 176 | 24 | 160.3 | 176.4 | 451 065 | 56 |
| Botswana | 122 | 3 | 115.6 | 127.1 | 325 152 | 40 |
| Total | 4621 | 326 | 3533.7 | 3887.3 | 9 941 449 | 1222 |