Looking for your dream job in renewable energy?
CRSES is regularly contacted by companies advertising available jobs. If your organisation is looking for top talent, please contact Fhatuwani at crses@sun.ac.za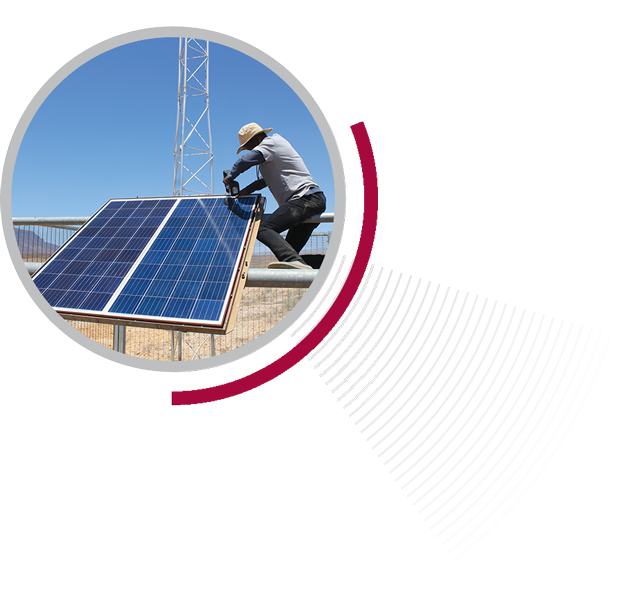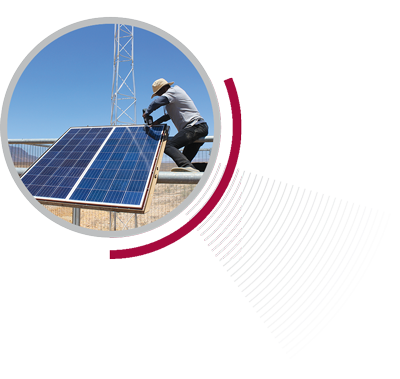 Cape Advanced Engineering : Renewable Energy Technology Development
VACANCY:  Hybrid Bio-gas and Solar PV Peaking Power Generation Plants
JOB DESCRIPTION
CAE is offering exciting opportunities for Engineers in the following areas of development :
• Bio-mass handling and pre-processing, and bio-digester design, construction and operation.
• Bio-gas systems including blowers, compressors, scrubbers, flame arrestors, flares etc.
• Bio-gas Energy Storage for Peaking Generation to support grid stability with PV and Wind plants.
• Combined Heat and Power (CHP) Generation units – with gas engines and heat recovery systems etc.
• Hybrid Solar PV systems, configured to be embedded with bio-gas storage and peaking generation.
• Bio-fertiliser production, handling, application, and related technology for Regenerative Agriculture.
KEY RESPONSIBILITIES
Creative, motivated and hands-on Engineers seeking to participate in the development of local / SA
technology, products, systems and complete power plants from concept, through design and manufacture
to operation for water reclamation, sustainable food production and renewable energy generation are
invited to apply and should highlight their areas of passion and competence.
Find out more about the position here
Persons applying for the positions described above should send a copy of their academic qualifications,
curriculum vitae, identity document and driver's licence, as well as a cover letter, to: info@cae.co.za
Remuneration and contractual matters will be discussed in interviews. Only shortlisted candidates will be
contacted.
University of Fort Hare: POSTDOCTORAL RESEARCH FELLOWSHIP (2 posts)
VACANCY: Microbial Biotechnology (2 posts)
JOB DESCRIPTION The role is aimed at research into bioconversion of wastes to value-added products. The research fellows will conduct research on, but not limited to, the use of microbial fermentation processes with specific focus on biogas production
KEY RESPONSIBILITIES
• Investigation of suitable waste-based feedstocks for biofuel production
• Molecular characterization of mixed microbial consortia and identification of microbes responsible for biofuel production
• Development of 3D bio-based nano-composites for biorefineries
• Bioprocess modelling and optimization studies
Find out more about the position here
Enquiries and further details regarding these posts may be directed to Dr. Y. Sukai: ysukai@ufh.ac.za
Applications including a motivation letter, CV, copies of educational certificates as well as ID/passport copy must be sent to mhendricks@ufh.ac.za and cc ysukai@ufh.ac.za on or before 31 May 2023.
Please consider your application unsuccessful if you have not received feedback within 3 weeks of the closing date.
Energy Resilience: Deputy Directors (Project Manager)  x10 Contract Positions
VACANCY: Deputy Directors x10 Contract Positions
JOB DESCRIPTION
The current energy crisis and the need to transition to lower-carbon energy present unique challenges and opportunities for South Africa and the Western Cape. The Western Cape Government has several exciting opportunities for highly motivated, proactive, suitably qualified, experienced and delivery-driven individuals who want to be part of the solution to help roll out the Western Cape Energy Resilience Programme. Whilst the programme is aimed at both relieving the immediate impacts of loadshedding and diversifying the province's sources of energy in the short, medium and long term, it presents opportunities to test novel, fresh but robust approaches in the Western Cape while at the same time sharing our learnings and collaborating with strategic stakeholders and partners across South Africa. The work is fast-paced and dynamic, involves working with multiple stakeholders in the private and public sectors locally and nationally, requires innovative, critical and quick thinking and testing of new grounds, and includes developing, finding and implementing solutions for the roll out of energy-related technologies, products and services at scale. The projects to be implemented include driving the implementation of PV systems at scale in schools, managing the distribution of loadshedding packs to communities, implementing renewable energy and battery solutions in public sector buildings and facilities, driving the implementation of demand side management programmes, and guiding and driving energy-related communications to build energy resilience amongst businesses, government and citizens. These posts will be recruited by the Western Cape Department of the Premier, but will be based in either the Department of the Premier, the Western Cape Department of Health and Wellness or the Western Cape Education Department. These posts are based in Cape Town but will require individuals to be able to do visit sites where applicable (project dependent).
KEY RESPONSIBILITIES
Facilitate the implementation of the Western Cape Energy Resilience Programme and related energy projects in the province; Manage and provide specialist and technical comment, advice, and guidance on energy systems, projects and programmes; Render energy related strategic and policy development services; Drive collaboration with key stakeholders for the implementation of energy resilience programmes and projects; Manage M&E systems for Western Cape Energy Resilience Programme projects; Manage and perform financial and people management, including general office management.
Find out more about the position here
Please apply! Please note that applications must be submitted via the e-portal system and that any enquiries must be submitted via Refilwe Cogang Refilwe.Cogang@westerncape.gov.za . Applications close 19 June 2023."