Excel in a renewable energy future.
Modules from our acclaimed postgraduate degrees are also made available as short courses to the public and private sector. These modules are registered with the Engineering Council of South Africa (ECSA) as short courses that qualify for Continuous Professional Development (CPD) points. Each of the courses below will earn you 4 CPD points.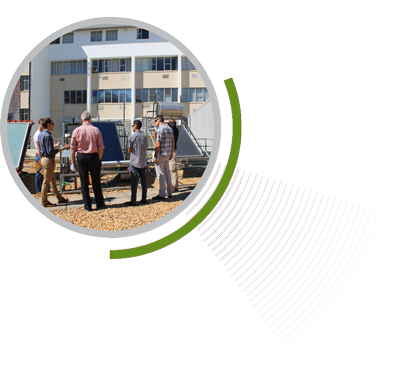 How to get CPD points
Participants are expected to attend a full course.
Certificates of attendance are issued to those attending the course.
For students
Note: no academic credits can be obtained with these courses.
Enrolment must be done via the SU system. Please contact the Faculty Officer in Admin A.
Cost
for Certificate of Attendance.
for Certificate of Competence.

A 50% course fee reduction might apply.*
*Attendees from Eskom, municipalities, government, academia and industry that are actively involved in some aspect of the South African power system may apply for a 50% course fee reduction (applicable only to the courses listed below under Overview and Planning & Operations, not Technology."