Excel in a renewable energy future.
Modules from our acclaimed postgraduate degrees are also made available as short courses to the public and private sector. These modules are registered with the Engineering Council of South Africa (ECSA) as short courses that qualify for Continuous Professional Development (CPD) points. Each of the courses below will earn you 4 CPD points.
How to get CPD points
Participants are expected to attend a full course.
Certificates of attendance are issued to those attending the course.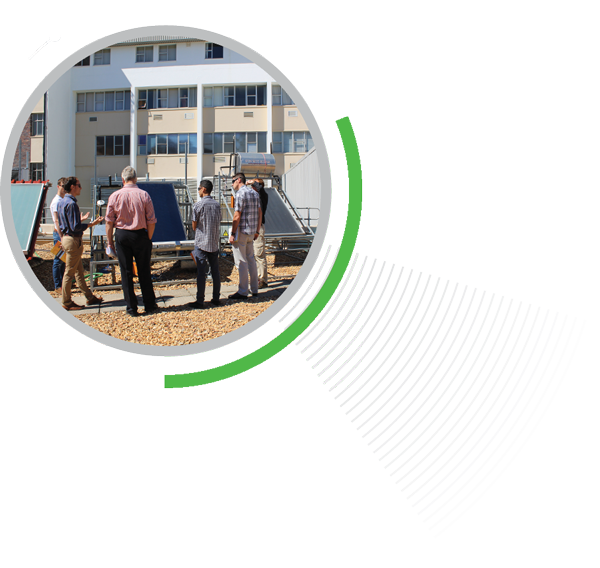 For students
Note: no academic credits can be obtained with these courses.
Enrolment must be done via the SU system. Please contact the Faculty Officer in Admin A.
Cost
R11 800
per course.
This includes study material and lunches and tea.
Smart Grid Communications
The course provides an introduction to communications theory followed by insight in the different communications technologies, both wireless and cable-based, with their application areas and to highlight specific application and requirements for Smart Grid Technology.
Wind energy
This course deals with the harvesting of energy from wind and water, including the availability of resources, the types of systems and machines, their capabilities and limitations, the processes of setting up such systems, and their associated costs and environmental impacts.
Ocean and hydro energy
Hydro and ocean energy, also known as hydrokinetic power, can make a significant contribution to the generation of renewable electricity. In this introductory course both ocean and hydro energy will be studied, giving students a basic overview of their resources, conversion technologies, project development and implementation and the associated environmental and economic impacts.
Integrated demand side technology
The coursework targets load modelling strategies, short-term load forecasting, demand side management technologies, measurement and verification, mini- and microgrids topologies, tariff design and advanced metering infrastructure and data management.
Energy storage systems
The objective of the module is to enable participants to understand the concepts and technologies used for electric Energy Storage (ES). The course highlights Lithium Ion (Li-ion) batteries as the dominant technology in new projects and addresses the complex safety, performance and life issues of this technology.